How to make the Leicester City logo in Minecraft
Leicester City Football Club is a professional football club based in Leicester in the East Midlands, England. The club competes in the Premier League, the top tier of England's football league system, and plays its home matches at the King Power Stadium. (Wikipedia)
They won the Premier League back in 2016! If you love Minecraft and support Leicester City, there is no better way than showing it off than by making the club crest on your server!
This tutorial will show you how to create the Leicester City crest in Minecraft! We are going to make this at four different sizes: 16 x 16 blocks, 32 x 32 blocks, 64 x 64 and 128×128 blocks.
Pixel Arts is a form of digital art made with simple graphics and pixels. Leicester City has a club logo, but it isn't as easy as just making one in Minecraft.
The Leicester City logo did not quite fit in 16×16 blocks, so instead I've gone for a 15×15 statue which we'll build in the overworld.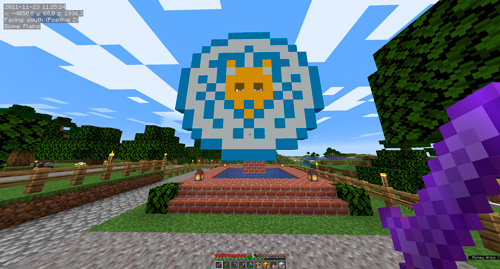 The 32×32 logo fits well on a floor in the nether, while we will make a magic pond using a large cave for the 64×64 size. Finally, for the map art, we need a 128 x 128 blocks size area.
This video will show you how to do it and give you the patterns you need. If you have a request for another team logo, please leave a comment.